Camping is awesome and great for families, but what do you do with all your gear when not using it? If you are like us, we already have a ton of stuff, and space is limited. Well, there are still ways to find some extra space for family camping gear storage.
This guide will walk you through the best way to prep, organize, protect, and find extra space for your camping gear. Keep ready to make the process of storing your camping gear easy and efficient.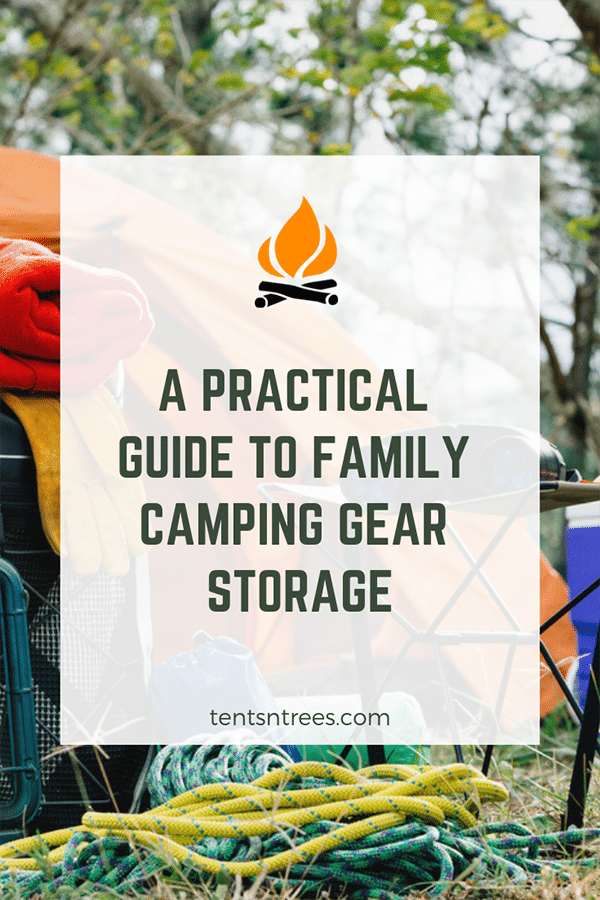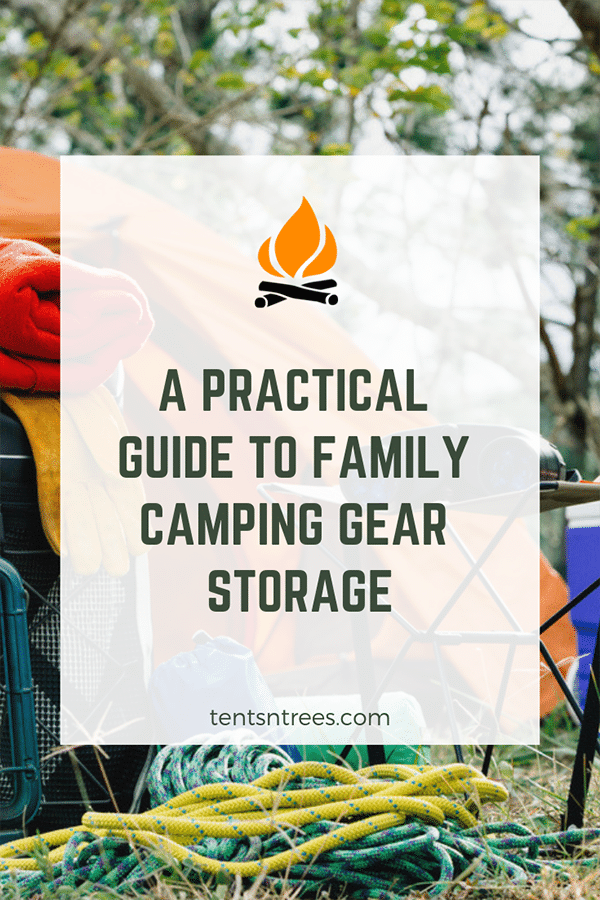 1. Prep your gear for storage
Getting your gear ready to be stored is a rather important step. You don't want to pull out your gear on your next camping trip to find out that it has gotten moldy or broken as it sat in storage.
The key to prepping your gear for storage is to make sure it is clean, dry, and in good condition. Trust me, if you pack up a wet tent and leave it for months, there is a good chance it can begin growing mold. Likewise, if some of your camping gear is already ripped or broken, packing it away into storage could only make it worse.
If you need to unpack your gear. Make sure it is dry and in good condition. This will ensure that when you get it out for your next camping trip, you won't be surprised at the condition it is in.
2. Categorize your camping gear
Categorizing your gear really comes down to trying to keep like items together. For example, it could be a real hassle if you are looking for your kitchen gear and it is spread out between 5 different storage containers. Additionally, I've found that similar items tend to pack together better and ultimately save space.
When categorizing or sorting my gear, I don't get too granular, I keep it to broader categories. The categories I use for the most part are;
Kitchen
Bedding
Tents & Shelters
Tools
Miscellaneous
Those categories obviously don't cover everything, but it also doesn't need to be perfect. Generally, just group things together so they can be packed in the same place. I find this helps to keep the gear organized and easy to find.
3. Keep gear clean and protected
After categorizing, ensure individual items are protected and kept safe while in storage. For example, we pack all our sleeping pads into garbage bags to keep them clean and protected from other stuff in my garage. Similarly, we pack all our sleeping bags in garbage bags as well.
Sleeping bag manufacturers will tell you that sleeping bags should be hung up for storage but let's be honest, who has the space for that? We keep all our sleeping bags rolled up and in their stuff sacks. Thus far, we haven't had any problems with our sleeping bags.
Make sure you have proper protection for breakable items. A good example is the glass on propane lanterns. If you don't ensure the glass is protected, it could easily break as you are packing and storing all your gear.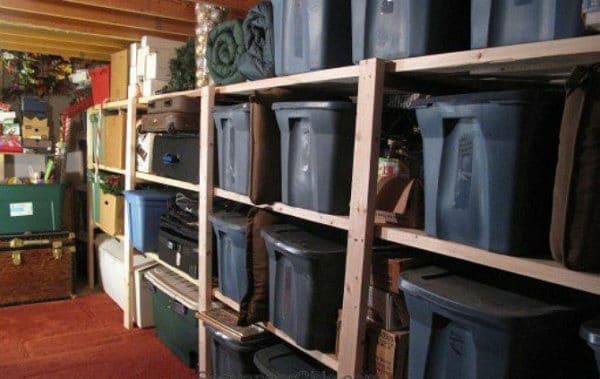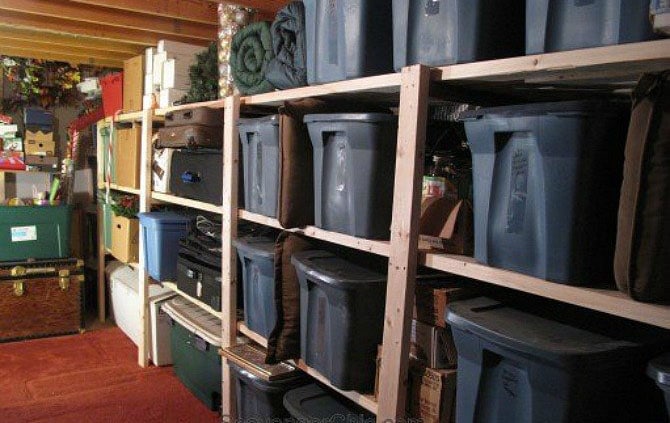 4. Use good storage containers
Alright, now it's time to pack your gear into storage containers. We've found that using storage containers helps to reduce the amount of space you need to store your gear. Not everything will fit in storage containers, and that's fine; just pack the items that fit in good storage containers.
We've used many different storage containers over the years and have found that getting good containers/bins is definitely worth the money. We've used cardboard boxes and cheap storage bins in the past, but they never last. Plus, having good containers comes in really handy as extra seats or small tables while camping.
We recommend finding storage containers that are good in the following areas;
Sturdy and durable
Portable and relatively easy to move
Stackable
The storage containers we use are these 27-gallon utility storage containers on Amazon. They are stackable, easy to transport and carry, and sturdy. They can easily handle kids climbing on them, which I can promise you will happen while camping.
Because they are easy to carry, we ultimately bring them camping with us. It's an easy way to transport our gear without having to unpack everything. Beyond those storage bins, there are many other good options on Amazon.
5. Find some extra space
Alright, now finding places to store your equipment could be the most difficult part. If you are like us, we don't have a ton of extra space. We had to be a little creative in finding extra space to store our gear. Here are the ways we found some extra space.
Rearrange current storage
Surprisingly, we were able to find a decent amount of storage space by simply rearranging our current storage. We were a little more mindful of how we packed, organized, and stacked things. Take a look at your current storage spaces and see if there is a way you could utilize the space a little more efficiently.
Use overhead/hanging storage
One thing we decided to buy were these overhead storage shelves. These have been great and have given us a lot of extra space for some of our bulkier and oddly shaped items. There are larger overhead storage shelves available, but we went with the smaller version because they were less expensive. They have worked great for our needs and are still very sturdy.
Space under beds
We have also used some space under beds. There is a lot of unused space under beds, and so we decided to put it to use. Our son has a taller bed, and some of our storage containers fit perfectly underneath. We pushed them all the way to the back, so you don't even know they are there. It's a great way to store some of our camping gear in a convenient space.
Even if your beds are not very tall, they make storage containers specifically designed to fit under beds. These come with wheels attached, which makes it super easy to push the containers in and pull them out.
Extra shelving in the garage
If you're still looking for more space, think about extra shelving in the garage. We only have a 2-car garage, and so space is limited since we park both cars in the garage. We ended up putting shelving along one side of the garage. It does make for a pretty tight fit, but it gave us a whole lot of extra storage space.
You can either build your own shelves as we did, or you could buy some garage shelving like these ones. These shelving units are nice and sturdy and offer lots of great storage space that you could use for even more than just your camping gear.
Now get out and use your gear
Alright, so now you have a good plan for storing your camping gear but remember, using your gear is actually the point. Don't pack it away, and never pull it out again. Plan your next camping trip, get your gear out and use it, and take your family camping.
Spending time with your family while camping will help build memories and relationships. Use that time to grow closer and build bonds.