Missouri is one of the states with rich natural beauty and many camping spots for both residents and visitors. You will get to see natural forests, rivers, mountains, lakes, and so much more.
Whether you want to find a place to relax, watch the natural beauty, or a home base for you to explore the neighboring attractions, there are several camping sites for you and your family. There are also different types of camping grounds, from national parks, tent parks, and RV camping sites.
If you are looking for the best places to go camping in Missouri, this article lists some of the top ones.
1. Meramec Caverns Campground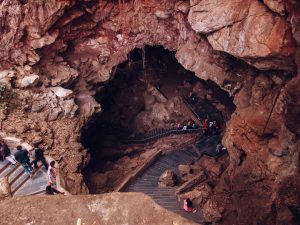 Missouri is commonly referred to as the Cave State, and the Meramec Caverns are the epitome of cave beauty. The beautiful network of the caves and the deep green vegetation makes this one of the best places to go camping in Missouri.
The camping ground is built around the river Meramec, and the above-ground camping sites give you an awesome view of the river and nature below. There are 179 camping sites where you set up your vans, trailers, RVs, truck campers, or tents.
This campground is family-friendly, and you can bring your pets. There is, however, no wheelchair access. The motel and caverns are open throughout the year, but the campgrounds, primitive and the ones with hooks, are open from 1st April to 31st October.
There are kayaks, crafts, and canoes at the campgrounds for rent, in which you can go and explore the river. Other activities include fishing, hiking, water paddling, swimming, wildlife watching, and paddling.
The amenities in the campground include:
Picnic table available
Showers and a restroom
Portable water
RV hook-ups
A sheltered pavilion
Concession stand
2. Mark Twain State Park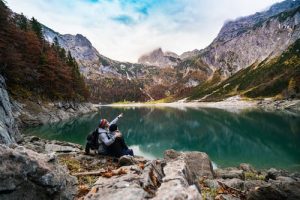 Located in the mountainous region of Missouri, this is one of the best places to go camping for tent campers. There are rivers, bluffs, and other natural attractions to keep you busy throughout your camping trip. There are 99 camping sites, some of which are basic with no water.
While it is mostly for tent camping, you can also go with your RV, but there is not a lot of parking space or RV amenities.
Some of the activities in this campground include fishing, boating, and hiking. There are also different activities appropriate for kids.
The amenities include:
Free Wi-Fi
Horseshoe area
Cabins
Water
Showers
Hookups
Playground
3. A Starry Night Camp
If you are looking for an intimate and relaxing camping trip, this is the place for you. With the relaxing sound of the Crooked creek and a clear view of the starry night, this camping site is what you and your family need for a gateway.
There are two camping sites that can accommodate up to six guests each. It is a tent and RV/ truck camping site, but they only accommodate tents when it rains.
There is a convenience store where you can fuel your car or RV and a grocery store five minutes away from the camping ground.
There is no Wi-Fi, but there is excellent AT&T service on the site, and there is a store with Wi-Fi three miles from the campgrounds. Alongside your family, the campground allows you to bring your pets, and you can build campfires.
The campgrounds are open all year rounds, but you have to book six months in advance. They do their check-ins after 2 PM and checkouts before 12 PM.
Some of the attractions you will find around the camping ground include a river, mountains, a swimming hole, forests, a ranch, and a farm. The activities include wildlife watching, swimming, and hiking.
The amenities there include:
Picnic tables
Kitchen and kitchen supplies
Toilet
4. Roaring River State Park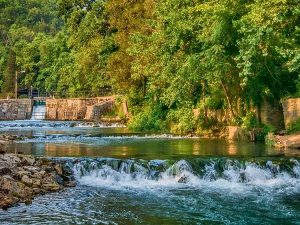 Located south of Cassville, this is a perfect camping site if you want to go with your family. Since it is against the Missouri-Arkansas State line, the Ozark Mountains there are wilder, steeper, and more challenging, which makes it perfect for campers who want to go for a hike.
The terrain also gives it one of the most beautiful views and has an easy-to-access fishing area. You can either come with your RV or your tent. Besides hiking, you can go trout fishing biking and take your children to their interactive kid's programming.
Some of the amenities in the campsite include:
Electric hookups
Sewage
Water
Playgrounds
Showers
A restaurant
Cabins and hotel rooms
5. Johnson's Shut-Ins State Park
Located southwest of St. Louis, this 8,700-acre campground is best known for its vegetation. Around 40% of the vegetation species in Missouri is found in Johnson's shut-Ins State Park.
The erosion-resistant rocks between the Black River and the East Fork are what gave the park its name because they shut in the water flow. The river then pours around and over the boulders, creating currents and waterfalls that are beautiful to look at and relaxing to swim in.
The park also has hiking trails, picnic areas, and overlooks, which makes it a perfect place for you and your family.
The amenities in this camping ground include:
A dump station
Laundry
Water
A campground store
Wood
Cabins
6. Table Rock State Park
Staying at this park gives you the chance to remain close to the city and enjoy all the city amenities while still immersed in nature. The park has family sites that are perfect if you bring your family or a group of friends.
There are two camping sites; one is open from March to November, while the other one is open throughout the year.
The campsites are close to the lake, and some of the activities you can participate in include hiking, biking, swimming, parasailing, boating, and scuba diving. You can bring your equipment or rent them around the camping grounds.
The amenities available in the park include:
A dump station
Water
Showers
A park store
7. Hawn State Park
With an area of about 5,000 acres, this park has one of the best backpacking trails, which is 10 miles long. The park has many natural attractions, one of the main ones being the numerous exposed rocks. There are also other attractions like flowers, for example, wild orchids and mountain vistas.
You can choose from walk-in campsites, electric, or basic campsites covered by huge pine trees from the ground below. There is also a special camping area which can accommodate up to 50 people, making it a perfect camping site for groups.
You will enjoy hiking through the Whispering Pine Wild Area if you are a hiker. There are also different bird varieties, which allows campers to go bird watching.
The amenities found in this park include:
Laundry
Showers
A dump station
Resolvable sites
8. Lazy Day Campgrounds
Located in Danville, this camping ground is perfect for a lazy family camping trip and is surrounded by nature. There are four different tent campsites you can choose from.
The first campsite is the most basic with no electricity or water, while the second one has water and electricity. The third site is water and electricity only with 30amp service. The last campsite is the full hook with water, electricity, and 50amp service.
There are cabins, but there are employees in all campsites available to campers all the time. There are numerous activities appropriate for the whole family, like Saturday outdoor movies, swimming, yard games, and fishing.
Additional amenities include:
A stocked 3-acre pond
A dog park
Swimming pool
9. America's Best Campground
Located in Branson, this is one of the most luxurious camping grounds in the state. It has ample RV parking space and 136 pull-through sites.
There are sops around with all the RV supplies you may need if your RV needs a repair. There is also a playground where you and your family could participate in different sports.
Because of its welcoming atmosphere, many campers book a space, which means that you have to book several months in advance to get a spot.
The amenities include:
Free Wi-Fi
Gift shop
Pool and spa
Concrete patio grills
Picnic tables
Cabins
RV plugins
10. Alley Spring Campground
Surrounded by springs, caves, waterways, and sinkholes, this is one of the most beautiful campgrounds, especially if you are a nature lover.
You can explore in of the 3000 identified caves, swim in the crystal clear waters, or take a stroll and enjoy the sceneries. You can also go fishing, kayaking, tubing, or water skiing in the nearby waters.
The campground is open throughout the year, but from 15th October to 15th April, the shower facilities and flush toilets shut down. The campground has no cabins, but the rustic camping sites allow you to enjoy every inch of the natural landscape.
The amenities available include:
11. Sun Up Riverside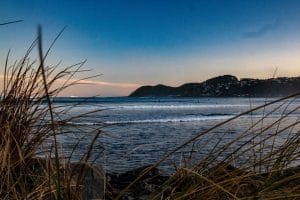 Surrounded by trees and lush grass, you can pitch your tent next to the falls or bring a hammock and set it up among the numerous trees. You can also bring your RV, camping truck, van, or trailer.
After you book a spot, you will receive an electronic guide plus your reservation to help you navigate the area easier.
There is only one campsite with a capacity of up to six guests. The campground is open throughout the year but does not accept visitors after three or four days of rain. They accept bookings made 12 months before you visit, and you can bring your pet.
There is a beach, lake, river, and swimming hole around the campground, and some of the activities you can participate in include hiking, fishing, swimming, paddling, wildlife watching, and off-roading.
Their amenities are:
12. Creekside Group Camping
This is one of the best campgrounds for you and your family or a group of friends and your pets. There are two campsites with a capacity of up to 35 people. Besides setting up your tents, you can also set up a hammock among the trees.
The campground is close to town but surrounded by trees, rivers, lakes, and a creek. Some of the activities include swimming, boating, fishing, and skiing.
The amenities include:
Grill and firewood
Toilet
Portable water
Showers
Picnic table
Kitchen
13. Huzzah Valley Resort
Located along Huzza River, this is a perfect place if you love water activities. There are several secluded campsites, all close to swimming areas, beaches, and playgrounds. You can choose from several pull-through or back-in sites with a 30/50amp service if you have an RV.
There are also hiking trails through which you can explore neighboring forests or head to the Orzack Mountain on horseback. Some of the activities at this campground include rafting, swimming, fishing, canoeing, and kayaking.
Their amenities include:
Volleyball court
Kids' playground
Picnic tables
BBQ grills
Fire rings
Find Camping Locations in Other States
Check out the best camping in every state.